Le Soonar, in partnership with Mamata Foundation supports education for girls from underprivileged communities. Our aim is to bring about change one little girl at a time. We support not only their formative education but also invest in their future dreams by coaching them on various career options available to them and also helping them achieve their dreams via also providing pedagogical instruction on case by case basis. Our aim is to draw attention to the crucial need for society to embrace our collective responsibility in ensuring girls are allowed, given access to and nurtured with the power of education. We believe that educated girls hold the power to not only improve their own lives but also bring about generational positive changes to their families, communities and economies. In addition, in an attempt to reduce food poverty Le Soonar does monthly food drives to deliver food and other basic necessities to the homeless in different cities in India.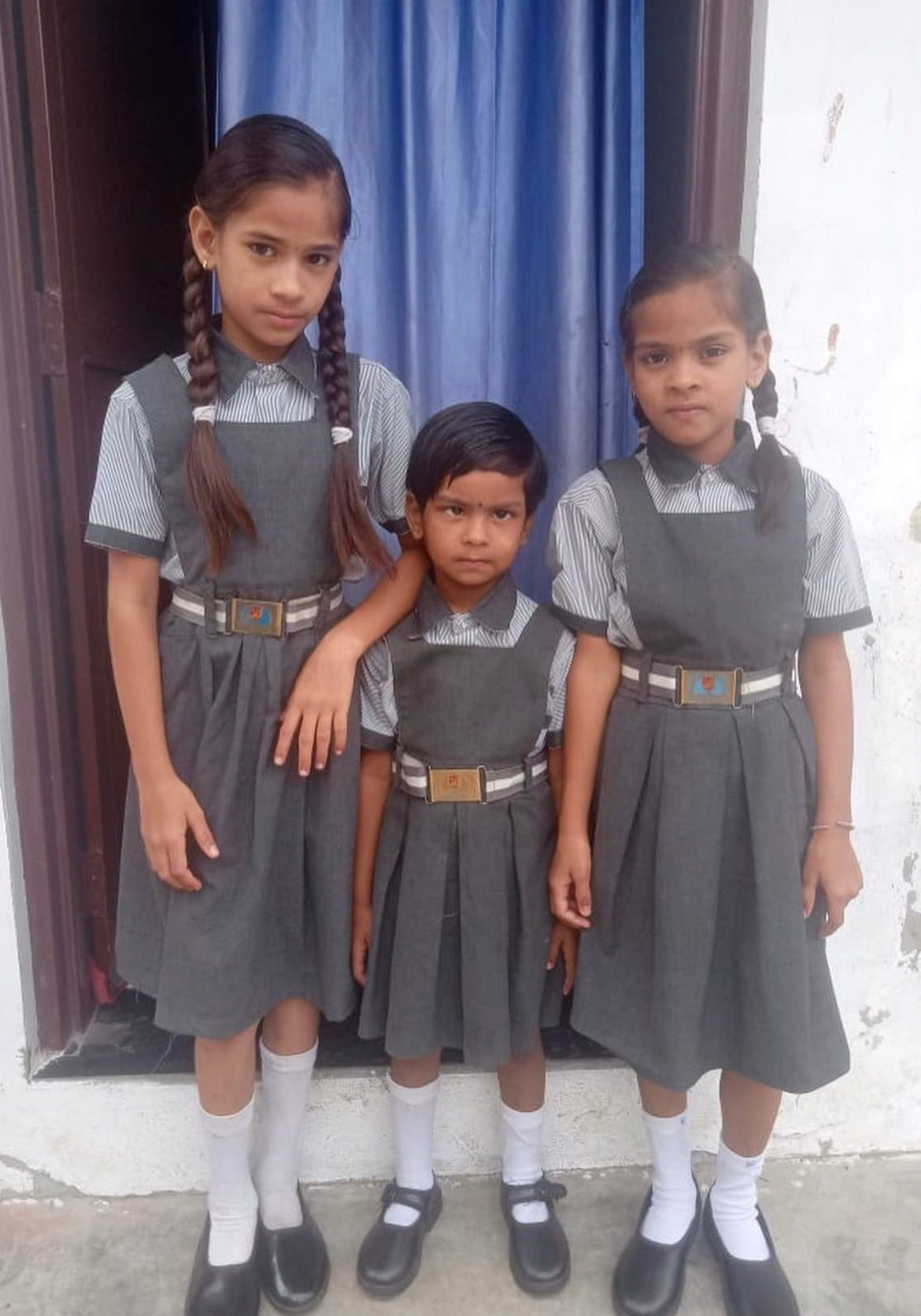 The three sisters- have now joined our growing family of young school going girls. Their father is a painter who is the sole breadwinner of his family and is unable to support the education of his 5 children. At Le Soonar we believe that in the long term, educating girls who face unique gender barriers can break the cycle of poverty while improving gender equality and challenging harmful gender norms. We aim to prepare them for a future where they not only uplift their immediate family out of poverty but also contribute to the society as a whole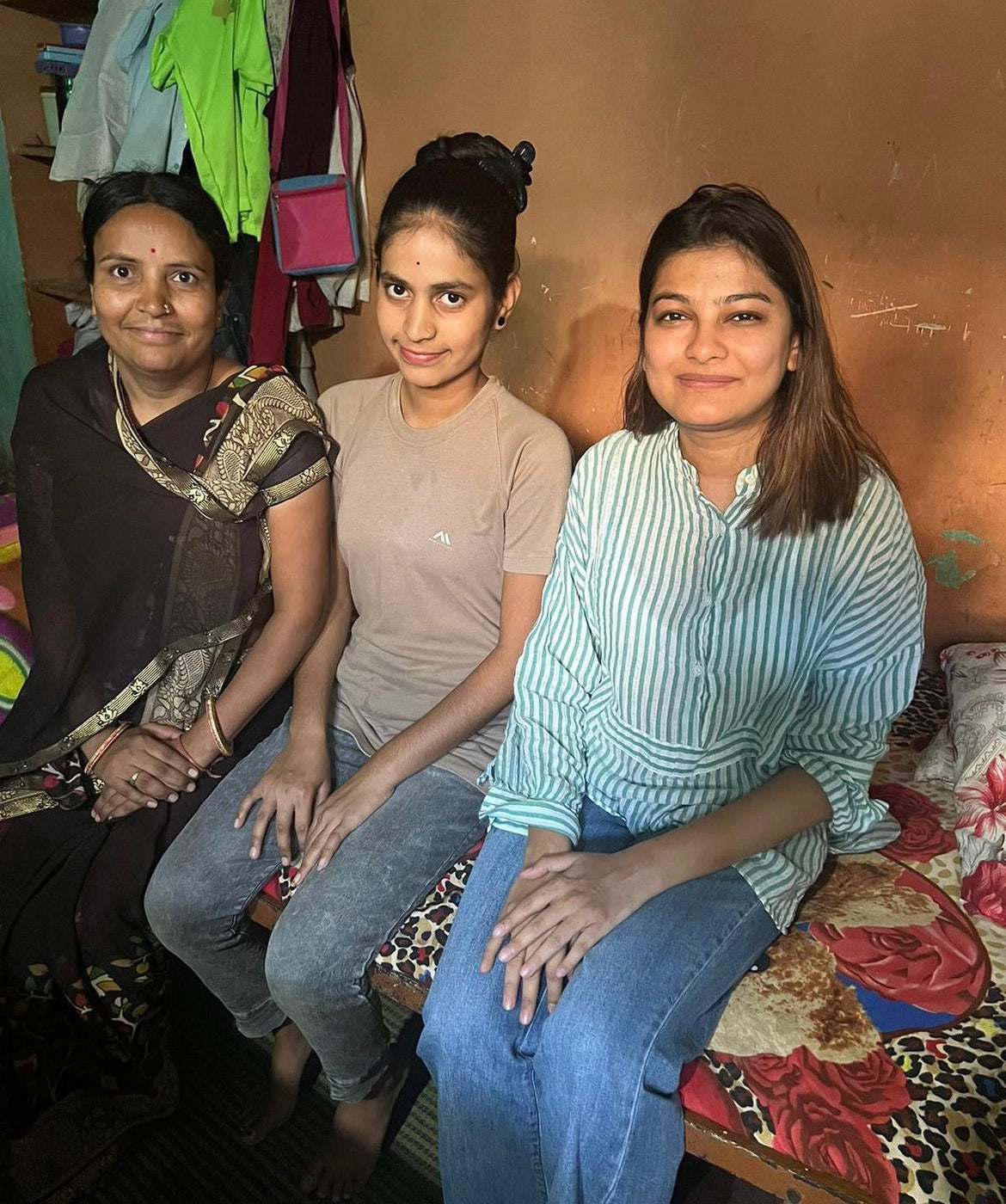 Tripti Raykwar is a young girl who had to drop out of school to help her parents support her family of 7 members including 4 younger siblings due to unmitigated circumstances. We have been able to send her back to school to complete her education and will be supporting her higher studies including college education until she finds a job. Our aim through our no child left behind education policy is to help reduce the rate of girls dropping out of school due to financial duress. This will not only provide an opportunity for them to fulfil their own dreams but also pull their families out of poverty.
Little Riddhi here is attending her first day of school. She comes from one of India's the most vulnerable communities where most girls slip under the cracks and are never able to enjoy the benefits of an education as it isn't priority, especially for girls. However, we believe that educating a girl child is equivalent to educating an entire family. This is the reason education is one of the main focuses of our CSR. We aim to change the world one little girl at a time.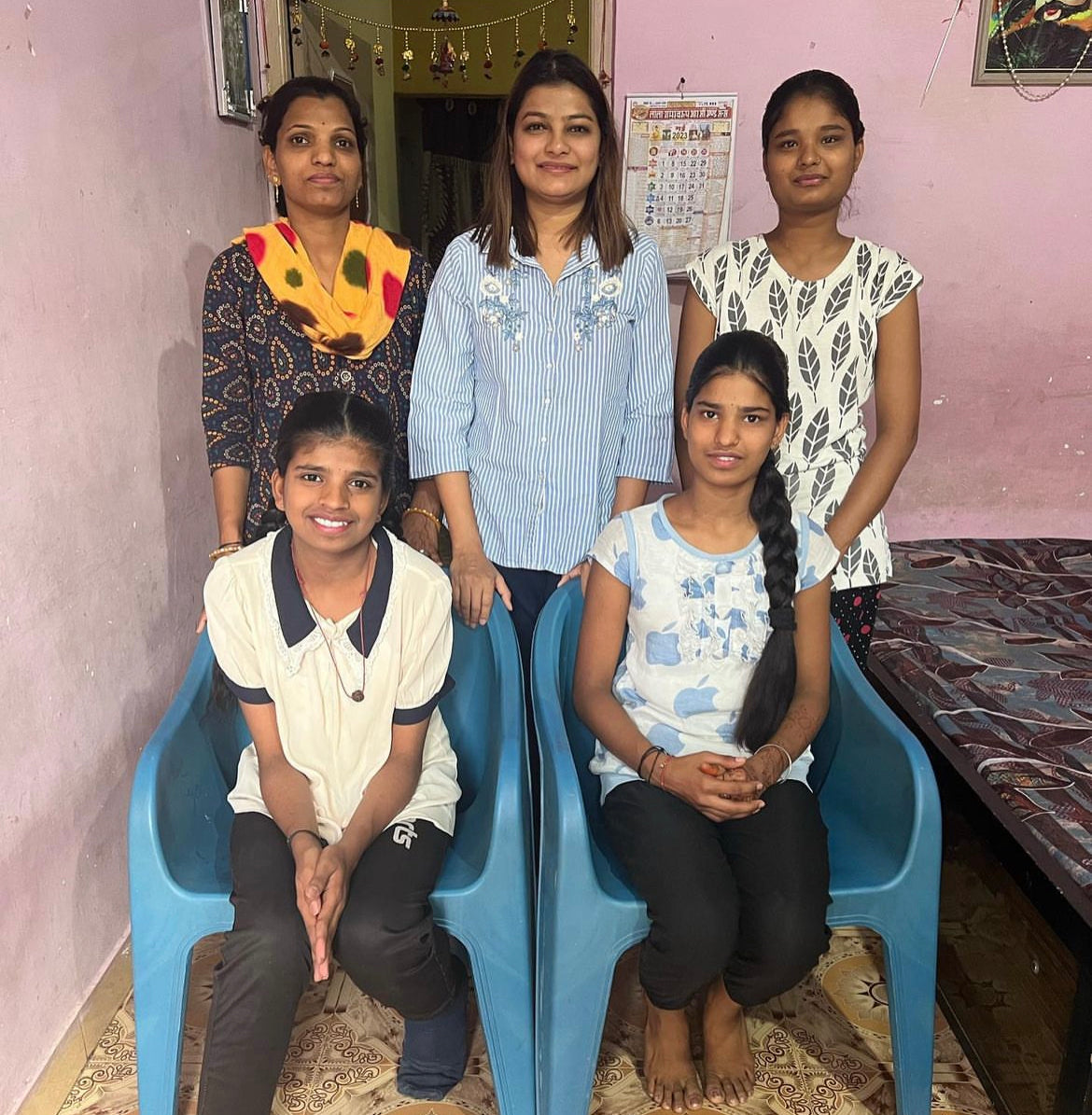 Le Soonar will from this year onwards support the education of , Sanjana, Varsha and Tia daughters of a single mother, Alka.Alka's daughters have big dreams that we hope to help fulfil. The eldest, Sanjana, is diagnosed with Elephantiasis, a rare disease with no cure.

We will provide education and basic necessities for these children until they can support themselves without compromising on their dreams. Our aim is to break the cycle of poverty and help them uncover their full potential to lead fulfilling lives. We will provide regular updates on their progress on our page so you can follow their journey with us.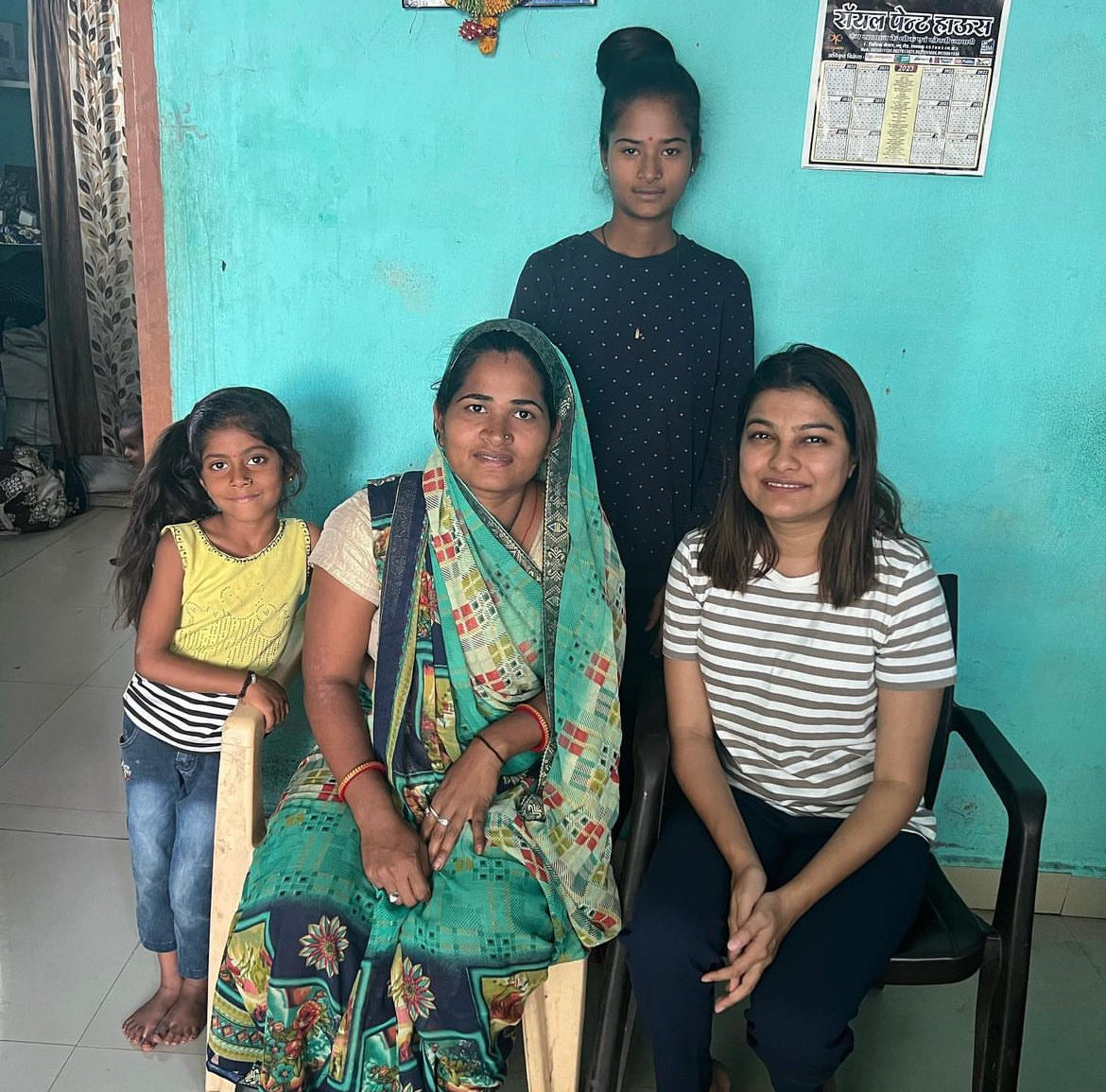 Chikita seen here standing behind is a talented 16 year old who had to give up her education to support her family by cleaning homes with her mother. She came to us with a dream of completing her education and joining the police services. Le Soonar will help her fulfil her dream by sponsoring her education and providing career counselling through specialists who will guide her with every step towards her aim.