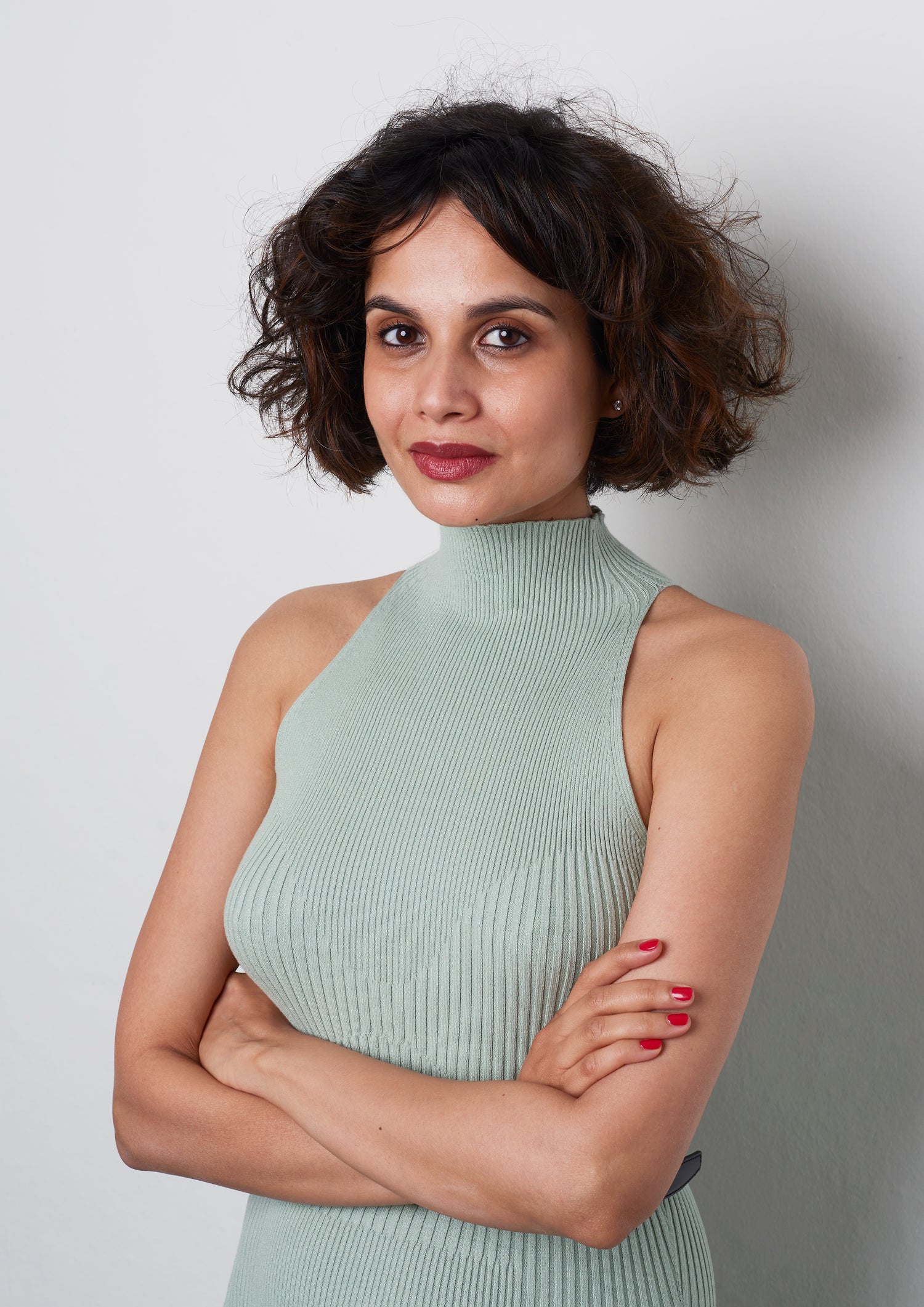 Vidhi Jain, one of the co-founders of Le Soonar, embarked on this venture when she first moved to Denmark. Her mission was to both pay homage to the illustrious history of Indian craftsmanship by introducing it to Denmark and to celebrate her Indian heritage while weaving it seamlessly into Danish design. Vidhi's deep appreciation for beauty, particularly in the realm of jewelry, was nurtured by her mother. It's this influence that resonates throughout Le Soonar's collections, with many pieces paying homage to the timeless classics worn by her mother and other Indian women who shaped her upbringing.Le Soonar, born in 2021 through the creative spirits of two incredible women of color, Vidhi Jain and Shivangi Jhalani, is a lively creation infused with elements from a deep-rooted Indian heritage. Vidhi initially set off on a career path in international development, fate had other plans. Her entrepreneurial spirits led her to join her partner and best friend Shivangi towards a delightful passion project - crafting engagement rings and jewelry for friends. Little did they know, this journey would reveal a significant gap in the jewelry market. People craved not just jewelry, but affordable pieces that embraced classic, exquisite designs while allowing their unique personalities to shine through. This revelation marked the birth of Le Soonar, a brand dedicated to fine jewelry where design and quality coexist harmoniously, echoing the wearer's distinctive style. Grounded in the timeless traditions of Indian jewelry and the allure of diamonds and precious gemstones, Le Soonar is a testament to their unbreakable connection with the diamond industry, a tradition that has woven through generations in their families. This journey is a celebration, not only of their heritage but also of their shared desire to share the beauty of Indian craftsmanship with the world.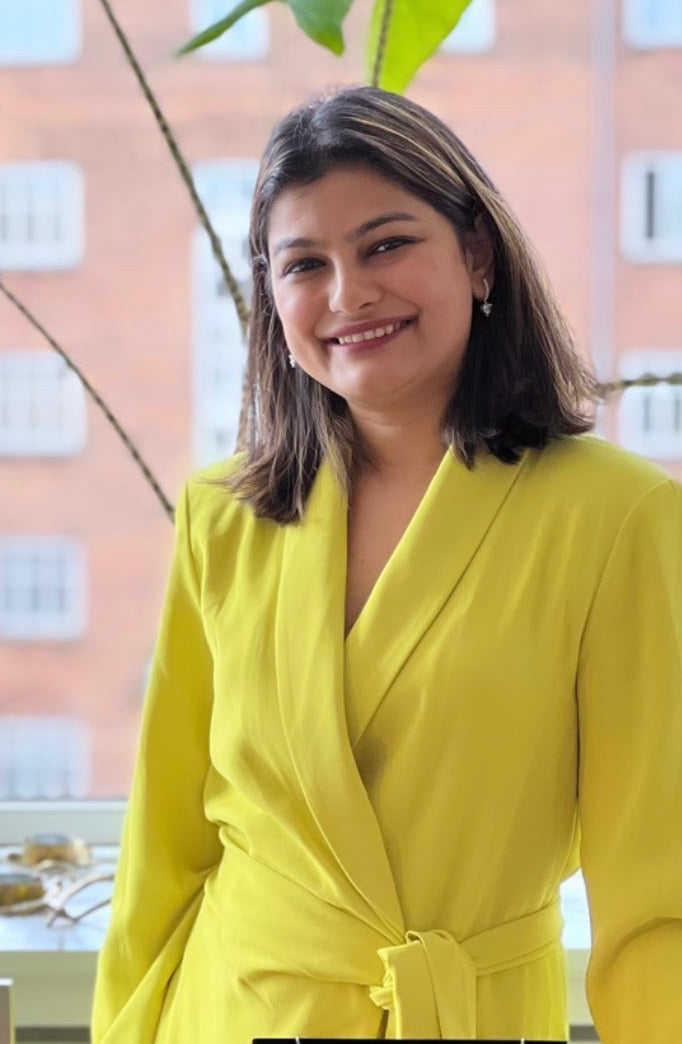 Shivangi Jhalani, the other half of this creative partnership, is the driving force and co-founder of Le Soonar, a brand that reflects her lifelong love of jewelry and design. Having grown up in a family deeply entrenched in the diamond trade, she
has an intimate understanding of the industry from her father and brother, who supplied jewelry and diamonds to retailers worldwide. This family tradition, which spans generations, forged a deep connection to the diamond industry and laid the foundation for their shared journey into the world of jewellery design. Vidhi and Shivangi's venture into the world of jewellery is a heartfelt tribute to India's age-old traditions and the artistry that runs in their veins. Le Soonar is a testament of their shared passion for jewelry and design. Their journey commenced with crafting engagement rings for friends, setting the stage for a brand that would not only pay tribute to their family's diamond legacy but also usher in a new era of personalized jewelry experiences. The name "Le Soonar," which translates to "The Jeweller," encapsulates their mission: to offer a unique and personalized jewelry experience, inviting everyone to not only wear their creations but to genuinely feel the artistry, history and dedication infused into each piece.
Our Craftsmen
Santanu Raouth

Meet our Jewellery designer Santanu Routh. Santanu was born in West Bengal and moved to Mumbai at the age of 18 to study jewellery designing. He always had an artistic and creative side which he wanted to enhance.Santanu lives in Mumbai with his wife Priyanka. He wants to provide a good and secured future to his family. He loves travelling and reading books.

Sukhen Pal

Meet our talented craftsman Sukhen pal who works in our Filing and Assembling Department. Sukhen lives in Mumbai with his wife and son, he is originally from narasupara.His aim is to create a good life for himself and his family and educate his child so that he is able to fulfil his dreams.

Meet our Jewellery PolisherSandeep Sanlunkh. Sandeep is from a small village in Maharashtra called Satera. He moved to Mumbai to build a good life for him and his family as there are not good employment opportunities in the rural area. Here in Mumbai he lives with his wife and daughter. He has been working with us since past 4 yrs. Sandeep's favourite pass time is playing cricket and watching movies.

Sandeep Naskar

Sandip found his love for craftsmanship during his boyhood in Kolkata eventually leading him to the jewellery industry. In 2002, he moved to Mumbai to start his career.He said It was difficult when he first arrived in Mumbai. He only knew a few people who were working here from his village and it was hard to get a job. Eventually he found a job at our factory and has been working with us since 20 yrs.He lives here with his wife and 3 sons. When asked what is your favourite pass time he smiled and said that my work is my life and enjoy it a lot. He says that his job enables him to provide good education to his sons and support his family.